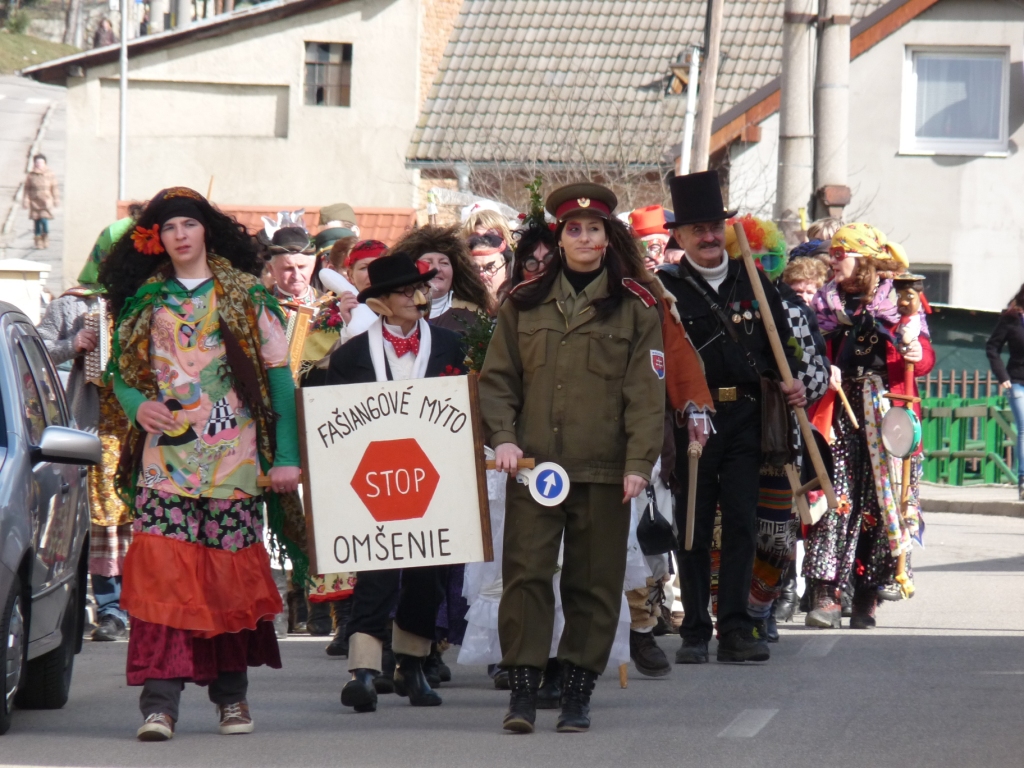 Je tu opäť čas, kedy končia zábavy a samozrejme vrcholí fašiangami a pochovávaním basy.
Dňa 1.3.2014 o 8,00 hodine prišli aj naši pozaškoláci na Obecný úrad, aby sa prezliekli do masiek a následne vyšli do ulíc v našej dedinke.
Boli na nespoznanie - čerti, vojaci, žandári, aj šašo, Červená čiapočka, medveď, husári... no bolo ich veľa.
Zábavu robili na námestí celý deň. Hostia mohli "okoštovať" domáce výrobky zo zabíjačky ( zabíjačková kaša, krkovička, pečienka,...), na príprave ktorých sa podielali poľovníci, pracovníci Obecného úradu, športovci a mnoho jednotlivcov z obce.
O 12,00 hodine začal hlavný program, kde vystúpilo veľa súborov.
Na záver naši mladí pochovali BASU. To bolo náreku a plaču. Bolo to vydarené podujatie, veď posúďte sami......